Last Thursday, 13/01/2021, Karen Leonard, the GMB@SAS Full Time Officer and Gary Ward, local Shop Steward for East and Midlothian, met with members from Prestonpans Ambulance Station.  This was in relation to ongoing concerns about the SAS Demand and Capacity Review and how the employer has chosen to address these.  Also in attendance was local Scottish Labour MSP Martin Whitfield, who had previously raised these issues in the Scottish Parliament.
GMB members have made it clear they are not willing to accept changes to their shift patterns without full disclosure of requested information, and the hearing of a formal Grievance, which has been outstanding since July 2021. GMB Branch Shop Stewards have repeatedly asked for this Grievance to be heard, as per policy, but this has fallen on deaf ears.
Our members have advised us they have had enough.  A Consultative ballot for industrial action will now be held.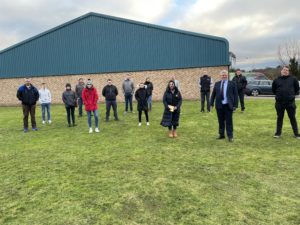 Posted: 17th January 2022